31321 Terry Cir, Bethany Beach, DE 19930
Listing Provided By Iron Valley Real Estate At The Beach
31321 Terry Cir, Bethany Beach, DE 19930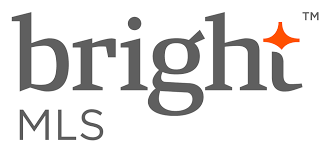 Listing Provided By Iron Valley Real Estate At The Beach
242 Wickerberry Dr, Middletown, DE 19709
Listing Provided By Iron Valley Real Estate At The Beach
242 Wickerberry Dr, Middletown, DE 19709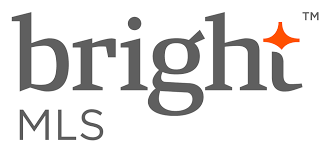 Listing Provided By Iron Valley Real Estate At The Beach
38181 Robinsons Dr 2w, Rehoboth Beach, DE 19971
Listing Provided By Iron Valley Real Estate At The Beach
38181 Robinsons Dr 2w, Rehoboth Beach, DE 19971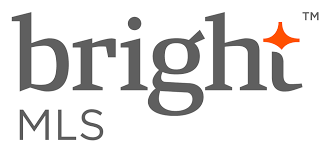 Listing Provided By Iron Valley Real Estate At The Beach
0 S Dupont Hwy, Harrington, DE 19952
Listing Provided By Iron Valley Real Estate At The Beach
0 S Dupont Hwy, Harrington, DE 19952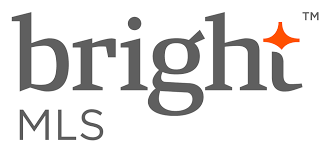 Listing Provided By Iron Valley Real Estate At The Beach
16961 Bellevue Ct, Millville, DE 19967
Listing Provided By Iron Valley Real Estate At The Beach
16961 Bellevue Ct, Millville, DE 19967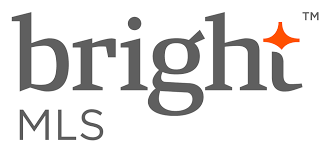 Listing Provided By Iron Valley Real Estate At The Beach
7 Risa Ct, Newark, DE 19702
Listing Provided By Iron Valley Real Estate At The Beach
7 Risa Ct, Newark, DE 19702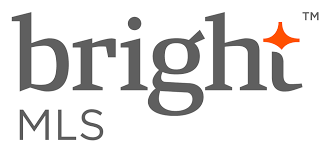 Listing Provided By Iron Valley Real Estate At The Beach
923 Pickett Ln, Newark, DE 19711
Listing Provided By Iron Valley Real Estate At The Beach
923 Pickett Ln, Newark, DE 19711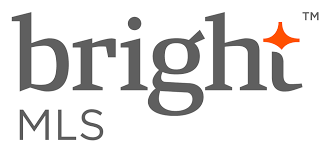 Listing Provided By Iron Valley Real Estate At The Beach
32200 Hidden Acre Dr, Frankford, DE 19945
Listing Provided By Iron Valley Real Estate At The Beach
32200 Hidden Acre Dr, Frankford, DE 19945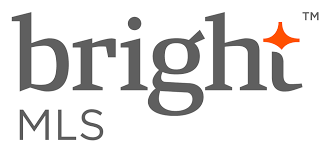 Listing Provided By Iron Valley Real Estate At The Beach
315 Grace St, Millsboro, DE 19966
Listing Provided By Iron Valley Real Estate At The Beach
315 Grace St, Millsboro, DE 19966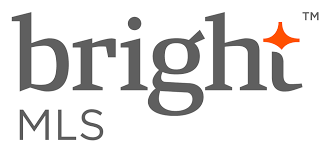 Listing Provided By Iron Valley Real Estate At The Beach
6740 Canterbury Rd, Felton, DE 19943
Listing Provided By Iron Valley Real Estate At The Beach
6740 Canterbury Rd, Felton, DE 19943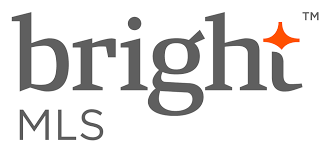 Listing Provided By Iron Valley Real Estate At The Beach
705 Collins Ave, Seaford, DE 19973
Listing Provided By Iron Valley Real Estate At The Beach
705 Collins Ave, Seaford, DE 19973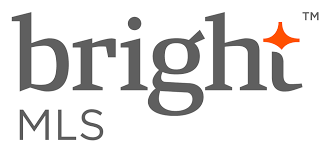 Listing Provided By Iron Valley Real Estate At The Beach
33889 Cedar Rd Unit 604, Lewes, DE 19958
Listing Provided By Iron Valley Real Estate At The Beach
33889 Cedar Rd Unit 604, Lewes, DE 19958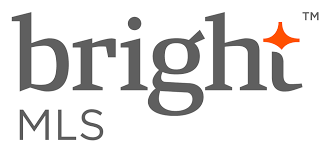 Listing Provided By Iron Valley Real Estate At The Beach
Homes for Sale in Lewes Delaware
"The First Town in the First State" founded in 1631, Lewes is situated where the Delaware Bay and Atlantic Ocean meet at Cape Henlopen. Nowhere can the beauty of Cape Henlopen State Park be equaled. In this preserved land, you'll find miles of beautiful beaches, nature trails and bird sanctuaries.
Browsing
Lewes homes for sale
, you'll discover a range of charming regional styles. Many describe Lewes as the "Cape May of Delaware" because of its well-preserved properties, bed & breakfasts, and tons of colorful homes.
Homes for Sale Lewes DE
When it comes to
homes for sale Lewes DE
, there are many types of townhomes, condos, and/single family dwellings to choose from. One of the things that families love about living in Lewes is the fact that the area has a wonderful school system. Each of the public schools in the area has an A rating, and they all rank high in the state of Delaware when referring to elementary, middle, and high schools overall.
Another thing that has folks looking for homes for sale in Lewes DE is the low crime rate in and around the city. Property crimes are minimal when compared to the national average, and so are violent crimes such as assault and/or robbery. Lewes is one of the most sought out beach towns on the East Coast, and locals love the mellow, laid back atmosphere.
Homes for Sale in Bethany Beach Delaware
For the most part, you won't find any single family homes for anything lower than $375,000 in Bethany Beach. And, the closer you are to the beach and attractions the higher the prices will be. There are lots of different types of
homes for sale in Bethany Beach Delaware
, and with a little shopping around you're sure to find one that's right for you.
The condos in the area are also lovely, but it's pretty hard to find anything lower than $400,000. In fact, some of the nicest condos will sometimes run you well over $1,000,000.
Townhomes are also popular in this area, and the lowest priced ones are around $500,000, unless you don't mind moving to areas such as Jefferson Creek, where you may find better deals around $350,000. Sure, they are pricey, but these units are stunning and well worth it if you are currently in search of homes for sale in Bethany Beach, DE.
Bethany Beach Homes for Sale
If you are looking to move to the coastline, Googling Bethany Beach homes for sale can be a good place to start. Although Rehoboth, Dewey, Fenwick Island, and Lewes are all excellent Delaware beach towns, Bethany Beach offers a relaxed vibe that can be favorable for those wanting to escape the crowds.
Vacation properties in Bethany Beach are the cream of the crop. Most property options contain epic views and spots super close to the ocean. Depending on where you're most interested in residing, you'll either gain the benefits of a quiet resort or family fun with outskirt properties in the quiet areas and those close to Delaware Seashore State Park. Enjoy water activities that the park offers, such as fishing, sailboarding, boating, and surfing. Real estate options related to
Bethany Beach homes for sale
are limited as, like most of the beach town in Delaware, space is limited. You can find 4-bedroom homes for $335K and up, with land available in the same ballpark for price point. There are vacation homes for rent (starting at $99 per night) and for sale in the 500K-750K range.
Fenwick Island Homes for Sale
Fenwick Island is a coastal town in Sussex County that contains only 378 people in the small town. Known as one of the 'Quiet Resorts,' along with Bethany Beach and South Bethany, Fenwick is a stark contrast to the loud and boisterous beach towns of Rehoboth and Dewey Beach. Offering respite from the party people, Fenwick Island homes for sale provide a beautiful and peaceful getaway spot.
The beach life accommodations have placed
Fenwick Island homes for sale
listings in an acceptable range that accounts for the smallness of the town as well. You can find homes between $350-$700K and land for about $400K, all based on how close you are to the water. Condos and mobile homes go for cheaper than houses, but options for all are limited. Strict zoning laws discourage additional construction and multifamily units and living arrangements. Fenwick likes the way things are, and it's doing all it can to keep the influx of travelers and newcomers from breaking down its resilient charm and local perks. Locals call Fenwick their "jewel," and they plan on keeping it that way.
Rehoboth Beach Homes for Sale
If you have children, there is no shortage of fun activities for you all to do as a family in this lovely part of Delaware!
Rehoboth Beach is continuously growing, and there are some charming pieces of property to choose from in the area, both inland and near the ocean.There are two main reasons why families generally move this location in "The Diamond State", and they are (1) the fun family activities and attractions, and (2) the reasonable prices of
Rehoboth Beach homes for sale
.
Rehoboth Beach Real Estate
When looking to purchase Rehoboth Beach real estate, you need to know the area best suited for your personality and budget. Let's see the rating and data for Rehoboth Beach:
Rehoboth Beach's livability score is 72/100, which is considered an excellent rating.
The cost of living in Rehoboth Beach is 61% higher than the state average
The
Rehoboth Beach real estate
prices are 262% higher than the Delaware average, meaning the price of homes and apartments will be much more expensive than you would find in other towns
The estimated median household income for Rehoboth Beach was $118,199 in 2019, which is around $40,000 higher than the state average. This can explain why the Rehoboth Beach real estate is so much higher than the rest of Delaware.
The estimated income per capita was $141,811 in 2019.


Homes for Sale Millsboro DE
Millsboro, Delaware, is yet another overlooked small-town with potential. As a primarily rural community, the locals in the area take pride in their farmland and don't mind the commute to metropolises farther away. As time has gone on, the beloved small town's population has grown, attracting residents attracted to simple lifestyles and the absence of city life.
One of the things that makes Millsboro so intriguing is the historic houses stationed throughout the community.
Homes for sale Millsboro, DE
has several different options to look into. The majority
of homes for sale in the area are two to four bedroom houses in neighborhoods including The Peninsula, and Marina Bay. As you get closer to Hollyville, a variety of housing is available, including condos, apartments, and houses. There are a couple of mobile-home sections available as well. Houses range from $300K to $700K depending. You can get a four-bedroom house at 3,500 square feet within the $700K range, giving you a lot to work with for smaller homes as well. As with most places, the more rural you get, the lower prices fall.